April 9th 8:00am PST
There has been a lot of hype in regards to Tyler Perry's Why Did I Get Married Too? Some said they didn't know where he was going with the story or what he was thinking. While others say this one outdid the first. Some even go as far as to say they didn't see it but when asked why they have no real concrete answers. What do the people really want to see? Will there be another one in the future...? How far will Tyler Perry go? What's next on the list for Perry as far as movies (projects) are concerned...?
April 9th 6:00pm PST
IN THE NEWS.... PURPLE REELS gives it **** STARS!
Tyler Perry did an excellent job of capturing the stories of each couple. Each vignette gave a little more insight into the problems that were revealed in the first movie "Why Did I Get Married?" It was very refreshing to move the cast to a different location. That brought some life to the story in a way. There wasn't anything unique or striking about the shots. In all actuality some parts were kind of rushed and maybe that had more to do with the script. The main clues we get from this movie is that this won't be the last we see from this story...
The beginning moved kind of slow. They could have cut some scenes out honestly. It did help to build upon the revelation of the problems unique to each couple. The movie used different metaphoric situations to try to give clues about what was really going on beneath the surface.
All Black Cast? Good or bad?
The fact that there is an all Black cast is good but not just a cast with one set personality. There are a blend of personalities as far as characters are concerned. Angela's character is in a class all by herself. Her character is exaggerated and over the top. Her character sheds a negative light on African American Women everywhere. Yet do not be fooled to believe that there aren't some African American women who in reality do share some of her traits.

There's a difference between this film and the previous film in the sense that the tone has changed dramatically. What will Perry will do next? Each character and couple has grown in their own way but they still haven't healed from their pain. As far as Angela's character... it might be comical to some but after a while her character can become rather redundant. America sees enough of that type of Black Woman. It is time to shed a different light.
JANET JACKSON moves audiences everywhere!
Janet Jackson as an actor... Wowzers! She really made the movie in her delivery. Even as she and Tyler talked about it on the Tyler Perry show and Oprah one never would have guessed that she would bring such life and passion out of such a soft spoken and reserved personality. They spoke of Michael Jackson's death on both the T. Perry show and Oprah and she seemed so reserved about it. That's why having a way to express yourself is so important. Janet was literally able to transfer her energy and grief live on the set. The fact that Michael died when they were filming was no mere coincidence. She has come a long way from little "Penny" on Goodtimes!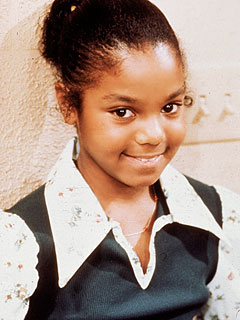 Overall the film possessed some strong messages both positive and negative. It all depends on what angle you're looking at it from. You as the audience decide which messages you would like to receive. That's the great thing about movies. Everyone can go into the theater and see the same movie but come out with very different opinions as to what they took from the movie because we all have our own perspective.
Thoughts on the Ending
The ending was very unexpected. Janet Jackson and Malik Yoba's vignette is what seemed to affect people the most. The best scenes as far as artistically (shots) were when Patricia (Janet Jackson) was furious in a rage at her husband. The tension built on this one and I think that what transpired (again this is from a writer's point of view) was realistic and very surprising all at the same time. The actual last scene of the movie was once again very rushed but it is an open ending leaving the audience with a question. There will definitely be another movie to follow this one... and why not capitalize on something that is having so much success. However as the film continues to gain success the questions becomes will the film lose it's initial message and what kind of results is Perry expecting to gain in the community from this? Is it becoming less about the positive impact in the community and more about capitalizing on power and financial gain? These are just some questions to think about. Honestly the whole idea of "Why Did I Get Married" is a major issue in the African American community and it transcends the color lines as well. Marriage and more so divorce is a major issue in the world today because the sanctity has been diluted in a sense. People get divorced for silly things and don't possess that same endurance of love that people once shared back in the day. The film has the potential to make people think intensely about where they are in their relationships and something like that is priceless. It is very hard to get into people's minds once they have reached a certain age because they are pretty much set in their ways. That is why movies are so important. They are influential in ways beyond measure. A film has the power to change minds and perspectives... a power that can be detrimental in the wrong hands! A filmmaker is like a surgeon they can construct shots, scenes, music etc in such a way as to conjure up feelings one never knew they still had. In certain cultures like the African American community comedy is a source of release and (or) therapy. That is what Tyler Perry uses to get into the minds of the community and then he slides a message in there once he has gained their attention. It is a very good strategy and judging from the success of his empire he was exactly right about his theory.
What's Next for Tyler Perry?
According to Shadow And Act [On Media Of The African Diaspora – Emphasis On Cinema] Perry is said to be in the process of Casting and shooting his upcoming adaptation of

For Colored Girls Who Have Considered Suicide When The Rainbow is Enuf

.

Actors such as

Janet Jackson, Mariah Carey, Whoopi Goldberg, Phylicia Rashad, Jurnee Smollett, Kimberly Elise, Kerry Washington

,

Loretta Devine

, and

Macy Gray

are already cast in the film. Shooting is said to start this summer.
As always remember to be

"REEL"

and stay on the

MOVE!
"Purple Reels
The Go Getter"